…camping, camping you say.  Friday's word of the day was camping?
Is that "musty smelling tents" or "glitter and rhinestones"?  If camping is a verb, why can't it be a verb also defining "one who presents 'camp style'". I much prefer that.  The idea of being in a tent on the ground is very unappealing to me.
To address how I see "camping", Saturday's word of the day will once again be camping ~ but with a twist.
Wikipedia describes it as ~ Camp is an aesthetic sensibility wherein something is appealing because of its bad taste and ironic value.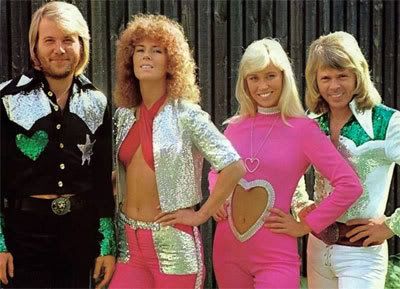 Bad Taste = dead animals, fur collars, face distorting winks
….this camping is NOT appealing….